Kane County Sheriff Drone Visit
The Kane County Sheriff Office visited the Law Enforcement class and explained the uses of the drone. The drone unit is called to assist many times where a conventional search would take too long and what they are looking for needs to be found quickly.
It was very interesting to see how they worked. The drone operator actually needs a license and to be FCC certified. The drone was very large and very expensive, costing about $40,000.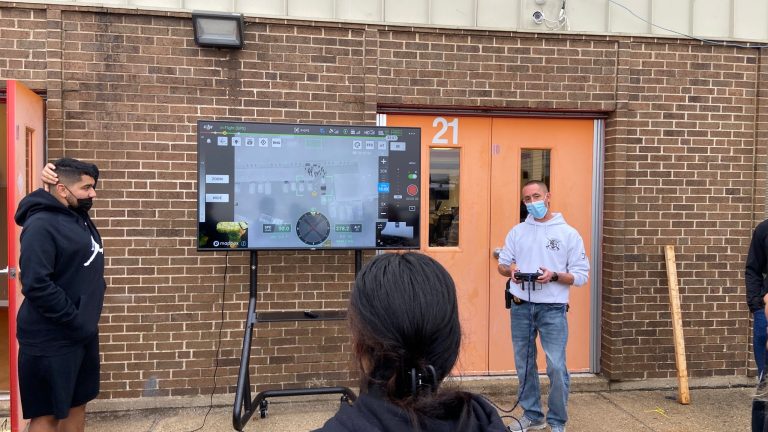 Above, Deputy Trevor shows the night vision of the drone overlooking the school parking lot. From night vision to heat patterns, they are able to see things in minutes that would take hours to search for.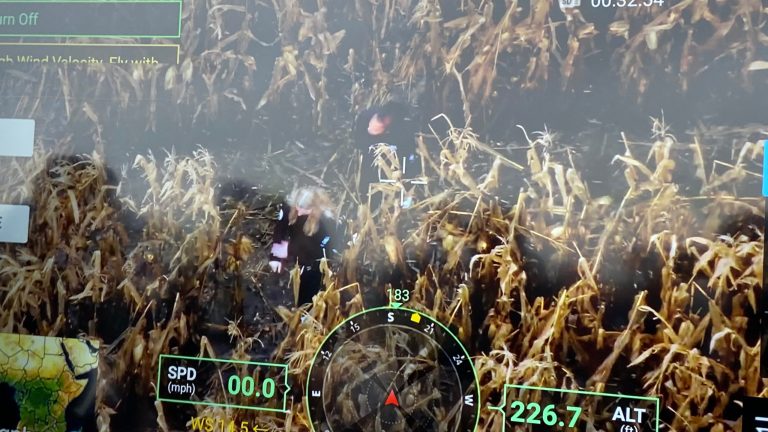 Above, overhead, the drone sees two students hiding in the corn. Far too often, kids wander off into the corn field and then can't find their way.