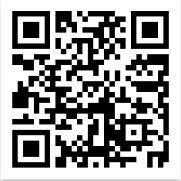 The Computer Programming 1 and 2 classes are making great strides in the new year.
Seniors completed résumés, and four of our students will have mock interviews by means of phone conversations with NetherRealm studios in Los Angeles! NetherRealm Studios is part of the Warner Bros. Interactive Entertainment (the creative team that brought the Mortal Kombat franchise to life). Potentially, this could lead into student internships.
Students have also been working on various VR games and programming projects. February is highly packed, too, as we prepare for Java certifications and test for game design certifications. Feel free to scan the QR code or visit the site for further information: IVVC Computer Programming
read more
The class instructor, Mr. Keller, thanks the IVVC community for the amazing ideas and input provided to Computer Programming I and II!
"Because of all the ideas, we have been an extremely active class these past months. We have completed various excel projects featuring NFL Fantasy Pools, Dungeons and Dragons, Civilization IV, and the Sandwich Fire Department has a new ordering template.
These upcoming months are no different. To name a couple, we are in the process of creating a conversion tool for Culinary Arts, and Auto Body will be receiving an updated check-out system. The programmers have also been hard at work for the creation of a website where various acknowledgements and achievements will be posted throughout the year.
Professionally, students will begin the testing process for MOS Excel. Some will also be reaching out to Wizards of the Coast and Hasbro for potential collaboration projects.
Feel free to reach out with any additional thoughts or questions."
Editor's note – Mr. Keller can be reached at (815) 786-9873, extension 244, or via email at AKeller@IVVC.net.
read more